The Urban Collections Story
Modest Beginnings
A generation ago a young carpenter was working in new home construction building kitchen cabinets. But his dream was to have his own business manufacturing the best domestic solid wood bedroom furniture in Ohio and someday in the USA. Keep in mind that this was a tall order because this region was already known worldwide for woodworking expertise in solid wood furniture.
This young carpenter's dreams turned into reality with the building of Sleigh Beds that are still in one of Urban's best sellers , "Legacy". As the word spread his business began growing and the factory expanded many times over. It quickly became one of the few Ohio factories that were 100 percent vertical with no dependence on small sub-shops to complete a bedroom order. This made customization in reasonable time possible, giving consumers exactly what they want with no compromise. At last: American-made quality furniture that gives the consumer both quality and choice.
Leading the Nation and Still Growing
Urban collections by Yutzy's Woodworking has grown from a small shop to the leader in the USA in domestic solid wood furniture. Our employee numbers have swelled fivefold in just a few years , and this factory employs more people than any other Ohio solid wood furniture factory. The secret is out, that is, our independent streak has created a company that does not buy component parts from area factories and put their bedrooms together like a puzzle. No, we make all our own components, do our own glue up for wood panels, make our own doors, make our own dovetail panels for drawers, so this together can be crafted into bedrooms so diverse that we can handle every pertinent style important in furniture retail today.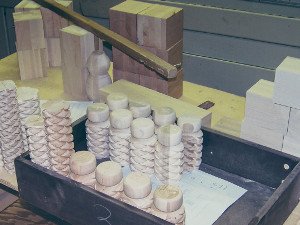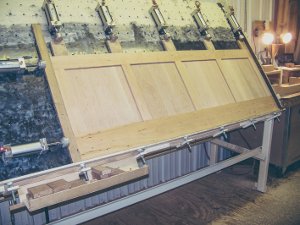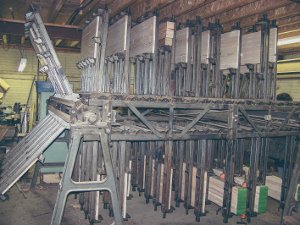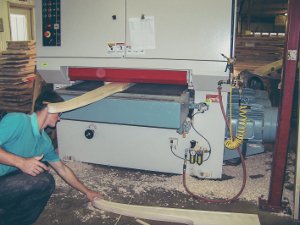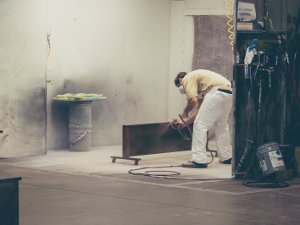 These are hybrid modern factories that benefit from a wonderful group of gifted craftsmen that together are changing the domestic furniture landscape. We are proud of our state of the art case good, bed, and finishing facilities.
Techniques True to Our Quality
We give you the best time-tested construction techniques, and the best catalyzed, heirloom-quality, silky smooth, durable finish that CAN NOT be reproduced overseas. The beautiful thing is, we will continue to employ many more Americans, and we are only going to get better and better. Our work speaks for itself.